The increase in teen suicide associated with cases of bullying has resulted in lawsuits being filed against some schools. Messages left behind by suicide victims through social media, or letters chronicling their prolonged and continuous bullying while in the care of school officials, have prompted blame against some schools. Everyday, it is estimated that 160,000 kids nationwide stay home from school due to fear of being bullied.  While, some research shows a correlation between various types of bullying and suicidal risks, there is no definitive statistics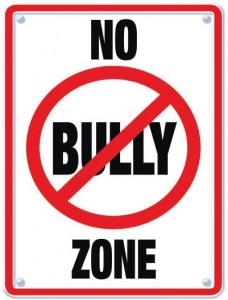 that determines that teen suicide is directly attributed to bullying. However, the increase in cases involving bullying, and its relation to suicide has emerged as a public health issue. Aside, from accidents and homicide, the Centers for Disease control reports that suicide is the third leading cause of death in young people between 15-24, and the fourth leading cause of death in children between 10 -14. Teen suicide is among the leading cause of death among teenagers in the United States and around the world.  The main question is: Are school officials responsible when bullying in their schools result in suicide? My answer is: they are responsible to an extent.
School officials are "somewhat responsible" when bullying in their school is so severe and excessive as to possibly result in suicide. This is because they are the "gate keepers" and are responsible for the holistic development of their entire student body. The climate that a school wishes to promote in terms of moral code and conduct will be embodied by the student body; if school officials actively lead and exemplify theses codes. Schools do have a responsibility to address the issue of bullying and educating students towards the intolerance of behaviors indicative of severe bullying, disparagement, discrimination and bigotry. Most instances related to suicide related deaths have been associated with prolong, excessive continuous bullying. Schools in which these episodes have occurred imply that the school has "dropped the ball." It also suggests that the school in question does not promote an environment that is concerned with the fostering and development of young people as responsible, social respectful beings.
Schools are not only responsible for providing a safe environment from possible external threats to student in their care. It is their primary responsibility to cultivate and create a climate that encourages, and promotes intolerance in their students towards behaviors that can be deemed as bullying or derogatory against others. Schools should strive to create an atmosphere that will stifle not just bullying; but instill in their students a sense of responsibility to recognize and raise questions about behaviors that result in the discrimination and degradation of others. Schools are responsible for setting not only high academic standards for students, but also instilling in students moral standards and encouraging the practice of respect towards each other as social beings.
Schools should address bullying not just as a single entity concerning an individual, but treat it as a teaching opportunity towards the development of a socially well adjusted student body. Schools should aim to educate through guidance, practice, and facilitation. This will create individuals who will not only refrain from such behaviors but find it unacceptable in others. Students will be quick to correct, educate, and question such behaviors in their peers, promoting growth and social change. Schools which think that bullying is an isolated event and think that academic achievement surpasses the education of moral development are missing the opportunity to guide the minds, and actions of tomorrows men and women.