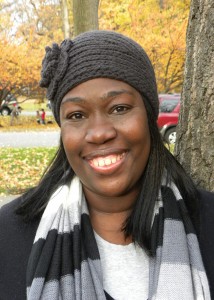 Thenera Bailey is the President/CEO of the SISGI Group. In this capacity she serves as the Interim Director of the SISGI Beyond Good Ideas Foundation, the organization's nonprofit charitable division, and as the Editor of the social research blog, NotEnoughGood.com. Thenera has an accomplished career as a consultant, trainer and technical assistance provider to programs, organizations, government agencies, nonprofits, corporations, schools and school districts. She has extensive experience in social entrepreneurship and started a nonprofit organization immediately upon completion of her undergraduate degree. Over the last decade, she has continued to assist other individuals and organizations in developing their nonprofit organization, grant writing, fundraising, strategic planning, financial management and general start-up and expansion assistance.
She has a Masters in Social Work from the University of Maryland with a concentration in Management and Community Organizing and a specialization in Social Action and Community Development. She also has a Master of Arts with a concentration in globalization, sustainable development and tourism from New York University, where she was a Gallatin Koppenaal Scholar. She is currently completing a Doctorate in Business Administration in Strategy and Innovation.
As the CEO of the SISGI Group, Bailey has developed key programs and organization initiatives for the organization's nonprofit division, with the assistance of the board of directors, key partners and volunteers. Since 2011, she has served as the director of the organization's cutting edge virtual internship program, overseen the increase in free trainings offered by the organization and established the organization's strategies around collective impact and collaboration in youth development.
She has conducted research and fieldwork around the globe on topics as varied as Afro-Brazilian tourist traditions in the celebration of Carnaval, international perspectives of higher education reform, the impact of sustainable tourism initiatives on local communities in Costa Rica, Black South African identity post-apartheid, the tourism industry in South Africa post-apartheid and leading up to the 2010 World Cup and research on strategies for increasing outcomes in global social entrepreneurship. She is also a featured blogger for the Huffington Post on topics related to social change and the nonprofit sector.
She has served with the Corporation for National and Community Service (CNCS) Office of Leadership Development and Training as a member of their Training and Technical Assistance Workgroup and as a consultant assisting large multi-state grantees and applicants. Thenera is a Certified Grants Manager and has received certification in crisis intervention for Domestic Violence and Sexual Assault. She also has received training in federal grants management and monitoring. She has worked as a community organizer in Baltimore, MD, as a social worker in public schools and served on the board and advisory groups for a variety of charitable organizations.
View Thenera's Author Profile on NotEnoughGood.com