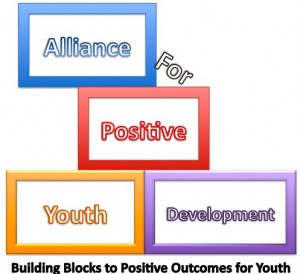 The SISGI Group's Youth Initiative, the Alliance for Positive Youth Development will be conducting tweet chats starting on July 18th at 4pm Eastern time.  The tweet chats will consist of specific questions regarding youth issues in today's society.  After assessing the data from the Alliance for Positive Youth Development surveys, the tweet chats will act as focus questions to get more in-depth thoughts regarding key concerns found in the surveys.  Using a popular social media connection, like Twitter, the APYD team is hoping to get a great deal of feedback about what the youth, parents, educators, organizations, and others believe are core youth issues.
In order to get the most information in an organized fashion, there will be four tweet chats that will be split to allow questions and concerns to be focused on specific age groups. 
| | |
| --- | --- |
| July 18th | Young People 18-25 |
| July 19th | High School age youth |
| August 1st | Middle school age youth |
| August 2nd | Elementary school age youth |
All of the chats will be at 4pm Eastern, and are open to anyone who wishes to join the conversations. In order to join in on the tweet chats on the given dates and times, please follow the APYD team @ideas4youth on twitter. All responses, concerns, and statements should have the #APYD hashtag so the APYD members can follow up on what people are saying about youth issues.
Since the tweet chats will be based on the information gleaned from the APYD surveys, it would be helpful if individuals take part in the surveys in order to provide even more input regarding youth issues and our work.  Many issues such as underemployment, bullying, and education reform will be mentioned in the chats because they are popular topics on the surveys.  All of this information will be used to complete our annual report on Issues Facing Youth.
Want to add your input but not on Twitter? Become our friend on Facebook or write on our Facebook wall to add to the conversations. Or you can also email us at ideas4youth@sisgigroup.org. Keep the dates and times of the tweet chats in mind, and let the youth initiative team know what concerns you believe are most important and affecting youth today!