Schools play an important role in supporting migrant children as they integrate into their communities or navigate the challenges of growing up as children of migrant parents. Educators can provide a place for migrant children to feel safe, learn about their community, build friendships and connections, and discover their innate strengths. Schools can support parents through active inclusion, workshops, events, and other engagement opportunities. While these undertakings can seem daunting, this blog will provide ways that schools and educators can begin creating supportive, trauma-informed environments for migrant children and their families.
Every child's experiences and needs are different, and support works best when it is tailored to each child. Thorough, individualized assessments at the beginning of the year can help teachers get to know each student and can provide insight into the creation of personalized learning and support. Educators need to be aware of the challenges each migrant child, both first- and second-generation, may be facing. Multiple variables contribute to a child's integration and academic success; thus, areas to consider during an assessment in addition to academic level include language, psychosocial and familial challenges, past experiences, and cultural norms and values. Due to the likelihood of past trauma and complex issues, an assessment may best be done in conjunction with the school counselor if available.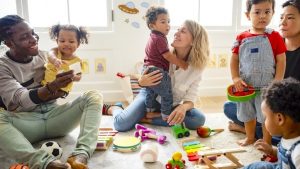 In addition to focusing on the child, actively involving the parents is crucial to a student's academic success. For recent arrivals, parenting in a new country can be confusing with unfamiliar school systems, norms, policies, values, and expectations. Educators can play an important role in a family's integration into the community, benefiting both the parents and the students. To do so, extend an inclusive and welcoming atmosphere to the parents or guardians from the very beginning. Translate all documents, events, and communications. Create school-based workshops that incorporate things like English language and literacy development, information about the U.S. school system, how they can best support their children in school, their rights as members of the community, and how to access healthcare and other important services. 
While partnership from the beginning is good, it can take a while to build trust between the school and the parents. Building trust is important for helping families feel comfortable with social engagement and utilization of the information and workshops provided for them. Begin by educating the staff so they understand the cultural aspects involved with communication and resistance to engagement. By understanding where the families are coming from, you can show that you are partnering with them and are available to discuss any stigmas or fears that might be holding them back. You can show that you are on their side by ensuring confidentiality and protection from ICE raids, providing information on their rights, and asking them how they feel they can best be involved with the school. Trust goes both ways, so it is also important to actively listen and trust what the families are telling you.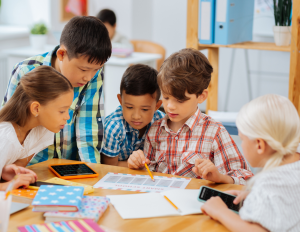 As students navigate the school environment, their peers can play a significant role in their progress and successful integration. Facilitate friendship and peer support through activities such as buddy systems, peer-to-peer language learning, and extra-curricular activities. These connections can help migrant children gain skills and confidence, and help all students learn the benefits of diverse perspectives and experiences. Mentorship programs with adults or older peers can also increase confidence, support, well-being, and positive learning outcomes. Creating an atmosphere of belonging at school is very important because a sense of belonging plays a strong role in how well children integrate or grow in their community. 
When working with migrant students, it is important to understand that they, especially first-generation migrants, have likely experienced a lot of trauma in their past – even school-related trauma. One example is that many children who migrate from Central America are afraid to attend school because schools were used as areas for gang recruitment. Past traumas and current psychological challenges both in and outside of school may lead to significant barriers in development and academic achievement. Consider providing school-based therapy tailored to migrant students. A recommended evidence-based intervention is Trauma Systems Therapy for Refugees (TST-R), which is designed to focus contextually on a child's needs and environment both inside and outside of school. This holistic approach involves a clinician, cultural broker, and other providers tailored to the specific needs of a child and his or her family.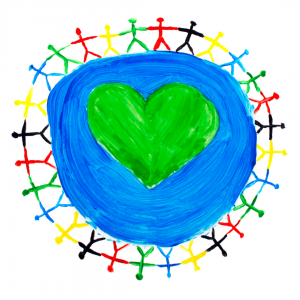 With the understanding of migrant children's unique experiences comes a responsibility to promote empathy and respect towards them and their families. Challenge the acceptance of any negative stereotypes that you come across both inside and outside of the classroom. Show respect for their culture and language; convey that it is valuable to retain and not just something to be replaced. Support proficiency in their first language as a skill, and provide opportunities for them to share their language and culture with their peers. 
In order to develop and maintain culturally competent support in and outside of the classroom, continuous staff training is essential. Professional development training should involve anyone who is part of the school, including bus drivers, substitute teachers, and cafeteria workers. Topics covered can include cultural sensitivity and basic language courses in the students' first languages. Additionally, make sure that any translators involved with the school are proficient with vocabulary related to trauma and emotional and sexual abuse. 
Many schools across the country may have the desire to implement programs and initiatives like the ones outlined here, however, they simply do not have the resources to do so. Teachers report frustrations due to wanting to help but not being able to due to budget cuts. Everyone, including community members, is encouraged to advocate for increased funds and resources for educators and the school system. With the right initiatives and the resources to implement them, schools can be an invaluable resource for migrant children and their families. Let's work together to help students achieve their full potential, accomplish their dreams, and live the successful lives that they deserve. 
Download the infographic below and keep it as a quick reference for the initiatives covered in this blog.