Nguyen Van Hai, a 12 year sentenced prisoner in Vietnam, has been on a hunger strike for 30 days in his prison cell to protest against poor treatment in jail. However, he should not be in jail in the first place. He is one out of 43 of bloggers, journalists, and political activists that have been jailed for allegedly stating offensive comments about the government this year.
I wrote about media coverage and censorship in Singapore in my previous post, but as I dug deeper into the subject I found out that press freedom in the Southeast Asian region as a whole is the least free of all regions in the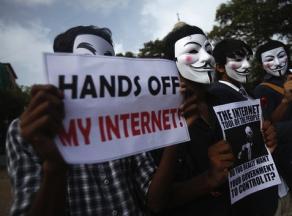 world. Strict press regulations are apparent in countries such as Vietnam, Malaysia, Laos, Singapore and Brunei and governments have been reinforcing these regulations for several years. The increase in technologies within the last decade has increased restrictions on press coverage even in countries like Indonesia and the Philippines that have more press freedom. Due to this trend of strict regulations over press freedom, many bloggers, journalists, and political activists have been sent to prison in the last several years; in some cases, governments have used inhumane ways to capture these "so called criminals". Why are some of these governments so eager to regulate what is being said in the country?
It is important to note that many of the bloggers, journalists, and political activists that have been arrested are those who have written about the government. Vietnam has one of the most recent arrests of bloggers and the government has sentenced these people for "participating in activities aimed at overthrowing the people's administration and undermining of national unity and of participating in propaganda against the Socialist Republic of Vietnam." These charges are very vague so the government can validate their punishments. It is lucidly evident that these governments are operating in their own interests and not of the people. They do not want an open debate about government issues and resort to repression of the people.
Why are so many countries in Southeast Asia prone to regulated press freedom? I think that one of the reason has to do with the makeup of the government. Vietnam and Laos are communist states where the government controls everything, Brunei is an absolute monarchy, Singapore is a parliamentary republic, which is an indirect form of democracy, and Malaysia is a democratic country, but have had problems with fair election processes. It is the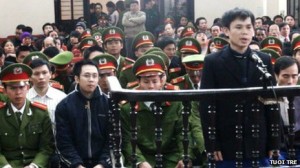 nature of the state that enables them to drop such charges on people that are merely just stating their opinions.These countries in broad terms are realist states in which their actions are driven by the self-interest of the leader, not the people.
In November 2012, ASEAN wrote the ASEAN Human Rights Declaration (AHRD), which was a significant step towards human rights in Southeast Asia; at least thats what the officials in those countries said. There is one phrase that states, "the realisation of human rights must be considered in the regional and national context bearing in mind different political, economic, legal, social, cultural, historical and religious backgrounds." To me, this just reflects most of the governments in this region; it is very vague and allows states to oversee the main importance of the human rights declaration. It completely misses the point of even having a human rights declaration.  How can a government protect human rights if it cannot even define what it means to violate those rights?
This issue of human rights, more specifically freedom of speech is a complicated issue that cannot be resolved easily. The international community has condemned these human rights violations multiple times, but has not even made a dent. It must change from within each country. The people must come together, however I believe that this is very hard in Asian cultures. Asian cultures tend to be group oriented instead of being individualistic; people tend to follow the majority because they do not want to stand out. I think a cooperation between the people and the international community, more specifically the UN Human Rights council, will make a huge impact in each state. The council can insure the privacy and free expression online while the people undermine the government to potentially change its decrees.
I do not know if my suggestions are even legitimate solutions, but I strongly believe that these people's rights must be protected. It is also in the interest of each country to overcome this hurdle as suppressing online material does slow down economic performance. Southeast Asia is an up and coming economic region and to fully reach its potential, it must overcome its human rights issues. What do you think this region can do to insure online freedom?