Last summer marked the 50th Anniversary of Stonewall, an eventful rebellion that unified the LGBTQ+ community and sparked the Liberation Movement. Currently, millions are participating in peaceful protests across the globe in solidarity with the Black Lives Matter (BLM) movement. The trans community has gathered in this moment to call to action for social justice for Black trans lives, which are disproportionately affected by racism and violence in our communities.  In 2019, there were 331 reported killings of trans and gender-diverse people. This past week, we lost Riah Milton and Dominique Fells, two Black trans women. Following both incidents, President Trump announced his repeal of an Obama-era policy, which protected trans people from being discriminated against in the health care system. The implications of denying trans people health care during a global pandemic translate the immense work that we as allies have ahead of us. As we celebrate Pride Month, it is imperative that we acknowledge the work of trans and gender nonconforming people of color that led us here, and the work left to do as professionals, parents, and allies.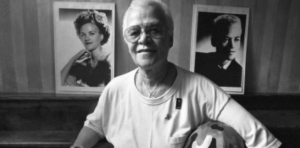 Stormé DeLarverie was a gay right's activist, who began her career as an MC at the Jewel Box Revenue. Apart from her participation in the Stonewall rebellion, she was also part of the Stonewall's Veterans Association, serving as Chief of Security, Ambassador, and later Vice President. Storme was a pronounced advocate against police violence and called to action the end of all violence against the queer community.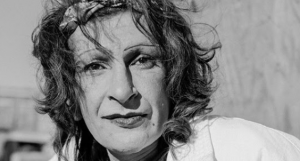 Sylvia Rivera was a Puerto Rican transgender activist and co-founder of the Gay Liberation Front. Sylvia protected trans youth experiencing homelessness through the Street Transvestite Action Revolutionaries (STAR). Today Sylvia is commemorated through the Sylvia Rivera Law Project, a non-profit that engages in policy and provides training and free legal services for transgender, intersex, and gender non-conforming low-income people of color.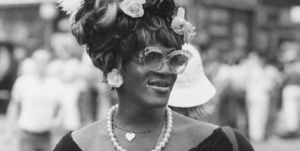 Marsha P. Johnson was a Black transgender woman and central leader in the gay liberation movement. She was the founder of the STAR initiative, one of the country's first safe spaces for transgender and homeless youth in New York City that provides shelter, clothing, and food. Marsha P. Johnson dedicated her life to advocating for housing rights, equality, and sexual liberation.
Our leaders have done immense work to protect trans youth, and today across states, youth have been at the forefront of countless peaceful protests against police brutality and violence in Black communities. Our most vulnerable population of youth today are in fact those identifying as LGBTQ+, specifically Black trans youth.  72% of LGBTQ+ youth experience some form of violence and abuse, including child abuse, physical and sexual assault, and bullying, which increase their risk of suffering from depression, post-traumatic stress, self-harm, and suicide. In fact, 66% of Black LGBTQ+ youth report experiencing depressive moods, and more than half of trans or non-binary youth consider committing suicide, but only half of all Black trans youth receive psychological or emotional counseling. Discrimination in the medical health care system poses a threat to Black trans youth who may only just be beginning their journey to recovery.
While only making up 12% of the U.S population, Black people have made up 22% of all COVID-19 related deaths. Reports have indicated that the Black trans community is at higher risk of contracting COVID-19 because of underlying health conditions, poverty, lack of health care coverage, and discrimination in the health care system. 1 in 5  transgender adults report being refused health care because they were transgender and over 50% reported that they had to teach health care providers about transgender care.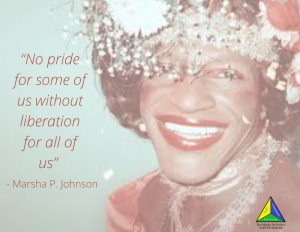 It has now been over 50 years since the Stonewall Rebellion and still, our transgender community is disproportionately represented in our homeless population and impoverished communities and continues to experience violence inside their homes, at school, and in the workplace. While our past leaders have done tremendous work to advance the lives of the trans community, there is so much work still left to be done. Perhaps the most notable learning opportunity that the BLM movement has presented is the need for all of us to acknowledge our biases and assumptions and how they contribute to anti-blackness.
As we enter into Pride Month, we are challenged again to consider how we benefit from heteronormative practices and systems, and how that affects our abilities to work with the trans community. As allies, it is crucial that we learn to support our trans community and raise the next generations to do the same. Here are some ways you can support the Black trans community today: