In this world, there are those who are privileged and those who are less fortunate.  Let's face the fact that America's history illustrates its structure of social inequalities.  America is full of Americans who have and those who have-not.  For example, the way in which women are screened and treated for breast cancer is no exception to the rule.
Angelina Jolie had the privilege of affording health care services that most women in this country are not afforded.  She had the financial resources to undergo genetic testing, which identified the mutated breast cancer genetic marker BRCA1.  Jolie said that her doctors estimated she had a 50% risk of getting ovarian cancer but an 87% risk of breast cancer.  Because the disease killed her mother at the age 56 and her aunt Debbie Martin at the age of 67, Angelina Jolie revealed she had a prophylactic double mastectomy to reduce her risk of developing breast cancer.
Now, let us look at the average women in America.  Most women are not afforded healthcare services such as genetic testing because they lack financial resources, despite the fact that this test was introduced in the 1990s and is a standard test for oncology.  The cost for a genealogy test is $3,100 and is recommended for women with a family history of the disease, but the average women in America cannot afford to pay over $3,000 for a test.  This test has the ability to save about $100,000 in treatment costs.  However, the financial burden of this test prevents low-income families and women living in poverty the same opportunity to save their life, which was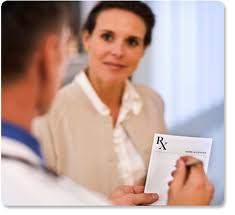 afforded to Angelina Jolie.
As a community, denying women access to preventative services, such as genetic testing,  because of their inability to pay lacks compassion and threatens the social makeup of society.  It is an expected practice in this country that all children receive immunization shots and other preventative tests and measures in their early years because we know it can decrease the likelihood of disease or death in childhood. Regardless of income these resources are almost always made available to all parents. As a society, if we do not make babies choose life or death, why are adult women an exception to the rule? Especially, since the medical and scientific world proved that a positive result on BRCA 1 or BRCA 2 means that a woman has an 85 percent chance of developing breast cancer, and 55 percent chance of developing ovarian cancer.
The greatest barrier for this is the belief and policies of insurance companies. Insurance companies do not believe they should be required to pay for genealogy test  because this genetic marker does not guarantee  that the patient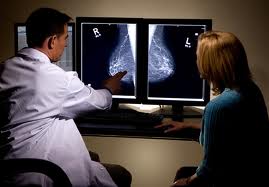 will develop breast cancer.  Shouldn't health insurance companies be required to secure genealogy analysis just to reduce the health impact of breast cancer among women?
What action can you take to ensure that women in this country are afforded the same treatment and test options that Angelina received? I urge you to take a stand and advocate for women across this country because the have-nots of this world are forgotten.  The bottom line is that statistics don't lie and in 2013, over 200,000 women in the US will be diagnosed with breast cancer. If you do nothing, your mother, aunt, daughter, or a friend may be one of the 39,620 that die every year from breast cancer.  I challenge you to become a solution to the this epidemic. I challenge you to become an advocate to help decrease the number of lives lost to this disease because of someone's inability to pay.