The SISGI Group's Alliance for Positive Youth Development is hosting the 2012 Best Practices for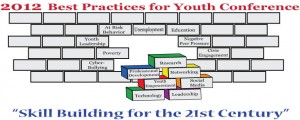 Youth Conference August 6-10, 2012. This great online professional development opportunity leverages technology and social media to share and connect with youth development professionals, educators and young people working on youth issues around the country. As a participant in this unique virtual conference you will have access to online webinars, live streamed events and online communities during the week of the conference. In addition, all participants will have access to the content shared and ongoing discussion communities for up to one year. Though we think this is an innovative and great way to connect youth and youth development professionals across the country, we realize that an online conference isn't for everyone.  So to help you determine if this is an event you can't miss, we outlined these 10 signs that it might be perfect for you if…
# 1 – Airline Travel is about as painless as a root canal to you these days.
From long security lines, bag fees, dehydration from no allowable liquids in security or starvation on long flights where they no longer even provide peanuts, the drama of air travel can make anyone hate traveling.  If the thought of flying for another conference makes you consider quitting your job, APYDCON might be perfect for you. As an online event all you need is a computer and an internet connection and you can attend from a location that is convenient to you. From your home, work, a local coffee shop or a local organization there is no travel besides walking to your computer.
# 2 – You Hate That it is Always All or Nothing
Maybe you have paid over $500 for a conference registration in the past, attend and realize it was a complete waste of time because only one or two workshops were even kind of interesting or relevant to your work. Unfortunately, it is difficult to only attend one workshop when you incorporate the cost of travel and time away from the office into a conference decision. If you wish you could just pay to attend the one workshop or even the one day that is relevant to your work than APYDCON might be perfect for you. Join the conference for one workshop, one day or the entire week or the full schedule. Flexible passes mean you only have to access or register for what is relevant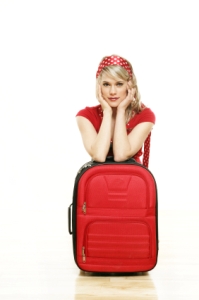 to you.
# 3 – You barely see your friends and family and your calendar is too full to think about work travel
If a week away from the office or family is not feasible for you at this time APYDCON might be perfect for you. Attend from your office or from home and even catch missed workshops on demand after the live event. You can access any of the conference content you are registered for from anywhere, anytime through 2013.
# 4 – You are buried under a pile of paper on your desk along with all the great ideas from the conferences you have attended in the past.
You are not using any of the great ideas you learned at any of the conferences you attend, because the handouts are buried under a pile of paper on your desk or you can't remember who lead the workshop to follow-up. If you can't take one more pile of handouts that you will never remember to use but want electronic copies and ongoing access to refresh your memory then APYDCON might be perfect for you. You can access all conference content for up to a year from the conference website. Which means no pile of handouts, on demand access to conference workshop recordings and an online community to have your questions answered after the event. Discussion communities for each workshop allow you to easily connect with presenters and attendees months after the conference allowing you to really use the information learned.
# 5 – Limited budgets mean little to no professional development opportunities for staff
You run an organization or have staff you supervise and want everyone to participate in professional development but maybe you struggle to find affordable options and the knowledge gained is not shared with others in your organization. If you wish you could create opportunities for your staff to access trainings and share ideas immediately with other staff but you also are dealing with limited funds, budget cuts or limited staff then APYDCON might be perfect for you. With the Organization pass, all registrants receive 40% off the regular rate and since people can attend right from their desk you can discuss right away the ideas and strategies presented on the same day in between sessions. This allows you to leverage the training immediately.
# 6 – The youth development network in your community is the same people at all events and you want to hear new ideas 
Maybe you can't get your boss to approve travel to a national conference because your work is locally focused but if you are tired of networking with only people in your local community then APYDCON might be perfect for you. Gain insight from programs, researchers and youth working on youth issues around the country for little cost and no travel. Network in virtual lounges, discussion areas and online communities that can expand your network of people interested in increasing the positive outcomes for youth. Share what works in your community and learn from others to move the needle forward.
# 7 — You are a young person that is tired of people speaking for you
Youth focused events are often full of people outside this age group telling and sharing what is the best way to support young people. If you are under 25 and tired of only hearing other adults and people outside this age group talking about what are the best strategies in youth development then APYDCON might be perfect for you. At least one workshop per day during the conference is led by a youth presenter, sharing best practices and ideas from their work in youth development. From how to start a youth-led organization, find scholarships or address social change issues, hear from your peers innovative ideas and best practices.
# 8 – You want to attend in your pajamas
Are you intrigued by the idea of attending a conference from your couch, a beach, or any place where
you have an internet connection? Maybe you don't own a business suit or your heels make your feet hurt. If you hate dressing up or just want to relax and learn then APYDCON might be perfect for you. Attend from any location that is comfortable for you. All you need is a computer and an internet connection and you have access to all the online presentations, discussion areas and content. You don't need to be tech savvy to attend or participate. Just log-in to the conference website and begin learning with other youth and youth development professionals.
# 9 – You have to add a #hashtag to every comment online and can't live without updating your status.
If you love social media and want to tweet, update your status and share ideas with people across the country while you attend conference events then #APYDCON might be perfect for you. Follow @ideas4youth, the conference "Who To Follow" list of presenters, partners and attendees or use hashtag #APYDCON and you can be part of the event on Twitter. We also will be sharing on Facebook, LinkedIn, and Google+ so connect with us online.
And last but definitely most important…
# 10 – You want to be a part of solving issues facing youth
If you want to solve problems and work with others in a national conversation on youth development and engagement then APYDCON is perfect for you. This conference is a starting place for a year long conversation on all the topics that will be shared and discussed during the conference. Participants not only get access for the year to the online conference community but can support and engage with the work of the Alliance for Positive Youth Development throughout the entire year including follow-up trainings and events.
If any of this sounds like you then don't miss this unique online event.
Register Now at http://apydconference.sisgigroup.org