"Organic" is in. Same goes for "all natural". "Fresh". "Healthy". Welcome to food marketing in the 21st century. Food buzzwords are everywhere these days, which leaves you wondering… what is real?
A recent trend is community supported agriculture (CSA), in which you pay a local farmer at the beginning of a farming season and in turn receive weekly installments of fruits or vegetables for the remainder of the season. It's an intriguing alternative for all those who are sick of the big-name grocery stores and their flashy advertising. It provides individuals with the guarantee of farm fresh food, as well as the knowledge of where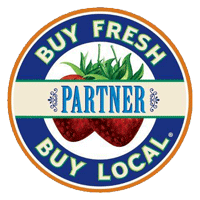 exactly your food is coming from (a very foreign concept in this day in age). And while you lose the freedom of being able to choose your own groceries since the farm provides crops on a seasonal basis, there's something to be said for participating in a CSA. You're able to take back your food rights, and take control of what exactly you're eating. There are too many big farms out there, that are putting all of the smaller ones out of business day by day. CSA's provide an alternative to all the food chaos. It guarantees that your carrots, lettuce, peppers, potatoes, and even cabbage all came from the same local farm, only a few miles down the road rather than from five different farms from all over the country, or maybe even the world.
Many say CSA's are a great idea, but do they work in practice? Five Villanova students found out that they can, in overwhelming fashion, last year. Last spring, Villanova undergraduates Chris Nicoletta, Josh Meekins, Julie Joyce, Kara Chatham, and Kristen Stankiewicz were assigned to work together on a group project for an environmental science class. However, they couldn't figure out what to use as the topic of their project. While other groups pushed on with research and information, the group struggled, unsure of which direction to head. But it turns out that a little procrastination went a long way for this group. Other groups ended with a nice environmental science project. However, this group's work just started when the semester ended.
Starting in April 2011, the group's project was put into reality as the group members worked together to create the first ever CSA program in Villanova history. They took to social media platforms, creating a Facebook group named Villanova's CSA program to raise awareness on the internet about their campaign. They collaborated with Villanova University Dining Services to start the program which offered weekly shares of fresh, certified organic produce from the Lancaster Farm Fresh Cooperative on a weekly basis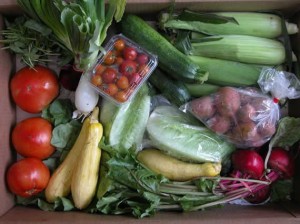 starting last fall. Participants could sign up online with the Villanova University CSA Membership Application, in which they could choose if they wanted a full vegetable share, half vegetable share, fruit share, or flower share for the semester. This program was directed towards Villanova faculty, staff, and upperclassmen. While Villanova sophomores and freshmen are still on a meal plan, upperclassmen often are not because they live in apartments or off campus. Therefore, this partnership provided a convenient and affordable way for upperclassmen to receive weekly installments of fruits or vegetables from a convenient location.
Five university students were able to turn a simple science project into a campus-changing campaign. And it's still growing. This coming fall, there are seven different options for students, faculty, and staff to choose from including full and half shares of fruits or vegetables, a flower share, and even a cheese share. All it took was a science project, a little student initiative, and some willing participants. If it was done so quickly in one university's Dining Services, why not expand the concept across the country? Why not start similar programs in universities all over the United States?