In the past year, the rights of women and girls has been on the world center stage of social issues. It is very astonishing that even in the twenty-first century, girls and women all over the world do not have the rights they are entitled to, nor are they treated any better than before. How can we change that forever? It is extremely difficult, but possible. I think it is important to focus on changing societal norms and attitudes. It is not easy to change the societal norms and attitudes that were followed for a long period of time. Girls and women face barriers at almost every point of their lives whether its either health, economic, or even social. I have written several blog posts about women regarding their health, education, and right to sanitation and clean water. I have learned women have great potential but they need to given an opportunity to be able to empower themselves. Everyone knows that gender inequality is one of the biggest problems worldwide. What is everyone doing? We have seen more young women speaking up after events such as the Delhi gang rape in India and the assassination attempt of Malala Yousafzai. Can marches and protests sway and change the attitudes of society? or does aid from a foreign developmental agency automatically make their lives a little easier?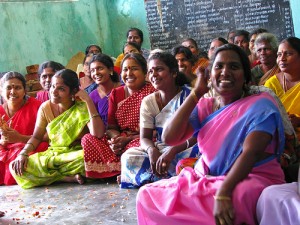 According to researchers, women have the potential to ultimately save the world and even the human species. Equal rights for women can dramatically lower birth rates, increase economic productivity and positively impact the health of their families. If there are so many benefits, why are women not treated equally? Traditional cultural views of the women and the patriarchy system in both developing and developed countries are often barriers. For example, According to research by Chineze J. Onyejekwe in parts of Nigeria, if a woman's husband raped her, she cannot report a rape incident to the local police. As long as she is married to her husband and has attained puberty, her husband cannot be indicted for rape. The Nigerian laws refer to women as property of her husband, father, son, or even brother. The patriarchy system is almost prevalent everywhere in the world and in almost every single culture. It is important to recognize the existence of this patriarchy culture and create strategies to change the views of the people that believe and participate in this culture.
For instance, the Delhi gang rape was a sensational news all over the world. Almost all of my winter break, I saw constant coverage of this incident on almost all south asian news channels. The protests and marches were generating publicity and India's leaders expressed their grief over this incident. Almost every twenty one minutes a rape is reported in India. Rape is not new to India at all, and in fact it is a growing trend. Whenever a girl or woman reports rape, there is always doubt, disbelief, and suspicion. As a result, rapists in India are more likely to be set free and not be punished for their crime because the system ends up working in their favor. It is all because they are men who live in patriarchy society.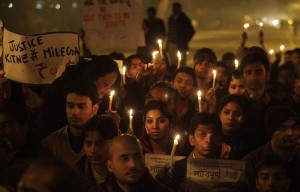 What can we do? It is hard to change culture and traditional societal views. Fortunately though, anything can be changed. Change should start at home and our own homes are the perfect starting line. First, we can change views in our own families and friends through discussion. After discussion at home, try to talk about these issues in your community which can be in your church or even at school. Discussion can help bring about awareness and at the same time, clear up stereotypes relating to women. Internationally, we can focus on creating strategies that work on changing the patriarchy system and societal norms. Culture and attitudes must change in order to empower women for the long term, otherwise protests and marches may only bring short lived victories.