There seems to be an attack on the LGBTQ community in recent years, especially on our already vulnerable LGBTQ youth. I wish I was exaggerating, but an article published by the Human Rights Campaign last year declared that "2021 Officially Became the Worst Year in Recent History for LGBTQ State Legislative Attacks," stating that more than 250 anti-LGBTQ bills were introduced in 2021 by a variety of states, with at least 17 bills passed at the time the article was published. The ACLU has a list of all the LGBTQ bills that were introduced in 2021 that affect LGBTQ rights – either for or against. It only takes a quick glance to see that the majority of the bills introduced are anti-LGBTQ rights. The ACLU is currently keeping track of 2022's LGBTQ bills and updates the page on a weekly basis. Only time will tell if 2022 will break 2021's record of most anti-LGBTQ legislation passed.
Many of these bills target young transgender youth and young LGBTQ folks. Two of the most recent states making headlines about anti-LGBTQ rhetoric are Florida's Parental Rights in Education bill, AKA the "Don't Say Gay Bill," and Texas Gov. Greg Abbott demanding mandated professionals and the general public to report the parents of transgender youth if they are receiving gender-affirming medical care. These two are not the only states trying to pass (more) laws that persecute LGBTQ folks, but they are the ones currently making waves in what this could mean for the rights of the LGBTQ community and the effects on their mental health, especially LGBTQ youth.
Mental Health Affects of Anti-LGBTQ Laws on LGBTQ Youth
Texas Gov. Greg Abbott's directive has no legal standing, but it does increase transphobia, spreads misinformation about gender-affirming medical care, will increase child abuse investigations, and negatively affect the mental health of transgender youth. According to the American Medical Association, gender-affirming medical care has been shown to decrease the rates of suicide attempts, depression, and anxiety, and has other mental health benefits for transgender youth. Denying transgender youth gender-affirming medical care will only worsen existing mental health conditions and have negative educational outcomes.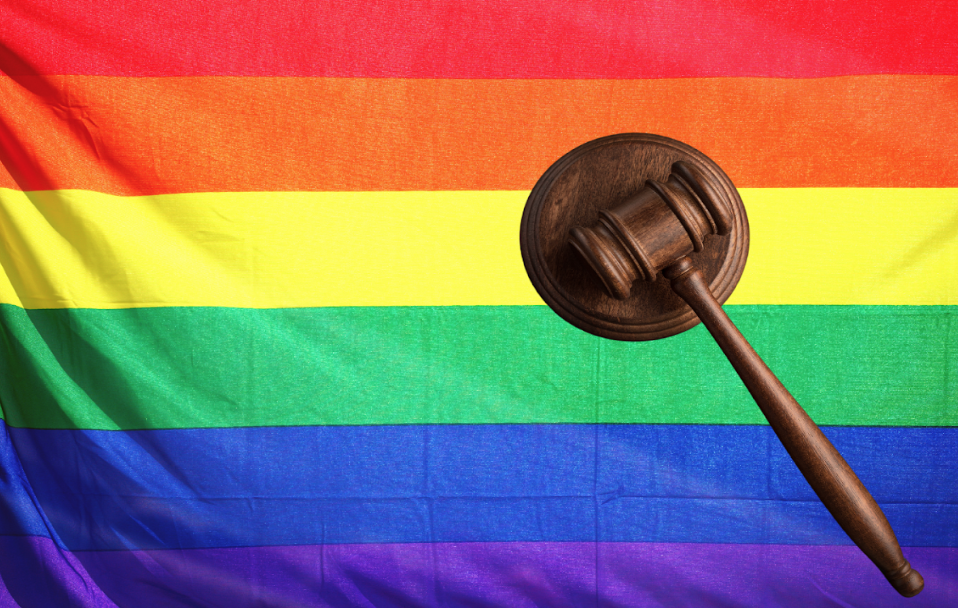 Florida's "Don't Say Gay Bill" will also have negative effects on LGBTQ youth's mental health. The bill aims to prohibit school personnel or third parties in K-3rd grades from discussing sexual orientation or gender identity in classrooms. Parents can also sue the school districts if they violate the policy. The bill's language is too vague, which can cause people to misinterpret it and extend it to other grades. This bill and others that target and ban LGBTQ-inclusive education cause damaging effects that include but are not limited to: increased rates of bullying, substance abuse, lower GPA, depression, and suicide attempts. 
45 Seconds
It is estimated that every 45 seconds, at least one LGBTQ youth between the ages of 13-24 attempts suicide in the U.S., according to The Trevor Project, the world's largest suicide prevention and crisis intervention organization for LGBTQ youth. They also report that "85% of transgender and nonbinary youth say that recent debates around anti-trans bills have negatively impacted their mental health." Transgender and nonbinary youth are also more likely to attempt suicide. With Texas, Florida, and other states attempting to limit and disregard the rights of LGBTQ youth, they need people to support and advocate for their rights more than ever. So what can be done?
Supporting the Mental Health of LGBTQ Youth
Below are several ways to support and advocate for LGBTQ youth.
1. Support Youth in Finding LGBTQ Resources – Compile a list of local community resources that are LGBTQ-friendly, especially a list of clinics and therapists. If you are able to, ask other LGBTQ folks and youth if they have any recommendations and use those recommendations to refer other LGBTQ youth who may not know about them. The Trevor Project, LGBTQ National Help Center, and National Center for Transgender Equality, are a few online resources for LGBTQ youth.
2. Contact Your Representatives and Senators – Call, email, or write a letter to your Representatives and Senators and urge them to support LGBTQ policies and oppose any proposed bills that would harm the rights of LGBTQ folks. Here is a link to find and contact your Representatives and Senators.
3. Publicly support the LGBTQ Community – It helps LGBTQ youth to know that at least one adult supports them. Do this through actions such as: creating a welcoming and affirming space, advocating with other community members, educators, and youth leaders about LGBTQ issues, and opposing any anti-LGBTQ language, action, and policies in the city, schools, or youth programs.
4. Advocate for Anti-Bullying and Harassment Policies to Include Protections For LGBTQ Students –  GLSEN reports that policies often fail to provide sufficient protections to LGBTQ students when it doesn't explicitly name sexual orientation and gender identity expression. GLSEN has resources on how to structure the anti-bullying and harassment language to the specific needs of your state and school district.
5. Advocate for District and School Policies that Support Trans and Gender Nonconforming Students – Transgender and gender-nonconforming students often face more harassment and hostility in school environments. Therefore it's important that districts and schools implement policies that support and protect youth from harm and invasion of privacy. GLSEN has a list of recommendations on how to write policies that support Transgender and nonbinary students.
Whether you are a family member, friend, mentor, educator, or ally, everyone has the power to support and advocate for the mental health and the rights of LGBTQ folk and youth.
LGBTQ Resources