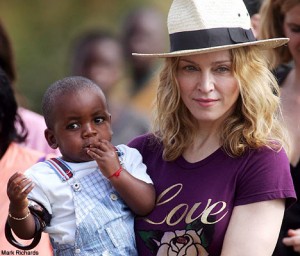 Celebrities can create great publicity about an issue because they have the power to persuade people to take action towards a social cause. A few weeks ago, I wrote about Emma Stone and Andrew Garfield, celebrities that used an unique opportunity to promote their social good causes. Many celebrities are often happy to use their fame to bring awareness to a cause.
Sometimes celebrities that are very passionate about a cause, may decide to start a non-profit organization. Celebrities such as Lady Gaga, Matt Damon, Ben Affleck, and Brad Pitt are examples of celebrities that created their own charities. The main question is: Are these celebrity charities effective?  Do they create sustainable impact? My answer: It depends.
Sometimes passion and fame cannot be enough to successfully and effectively run a non-profit organization. It requires much more work and effort.
Recently in the New York Times, it was reported that Wyclef Jean's charity, Yele was shut down. The charity was created to help raise money for the aftermath of the earthquake in Haiti.
It was reported that there was no financial proof that the money reached the targeted population and the charity was suffering from debts. The charity officially closed this summer. As you can tell, the millions of dollars raised to help with the aftermath of the earthquake did not reach to the people of Haiti. Apparently, Yele spent over nine million dollars for travel, salaries, fees, office and warehouse expenses. A similar celebrity charity, Sean Penn's J/P Haitian relief organization only spent 1.3 million dollars on these costs. You can clearly see the discrepancy between the numbers. Similarly, Kanye West created his own non-profit organization to help decrease the number of high school dropouts in the country by providing under-served youth access to music production programs. However, it was reported none of the money donated went directly to the cause. Instead, the foundation spent over five hundred thousand dollars in salaries and various other overhead costs. Finally, Madonna's charity Raising Malawi met a similar fate. Her organization strived to build schools for impoverished girls in Malawi. Because of management and financial problems, there was no progress for over six years. In fact, her organization wasted about 3.8 million dollars on a school that will never be built. The superstar singer had to to hand over responsibility of building and running the schools to other community organizations. Two of the main reasons why these charities failed was because of horrible management and the lack of good financial bookkeeping.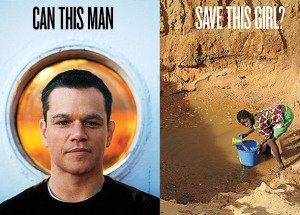 However, not every celebrity charity is a failure. It all depends on the management and the celebrity. There are many celebrities out there that are running successful charities. For example, Matt Damon's water.org is a very successful charity and has made real effective progress. Instead of directly relying on others, Matt Damon has made himself an expert in his own cause and made this his second career. He gives out annual reports regarding the progress at conferences, and he discusses issues with the people he is helping. He is overall very involved in his organization in almost everything. In order to actually successfully achieve a goal, you need time and knowledge.
Celebrities do not always need to start a non-profit organization just to help a cause. If they do, it is important that these celebrities actually focus on their organization fully, rather than relying on others running the organization for them. It would be better if they can support organizations that already focus on the same cause. Being a cheerleader for non-profit organization, can be more beneficial and will help make a better impact. Sometimes, passion is not only enough. Time, expertise, and dedication are very necessary as well.