As I'm sure you know, it's breast cancer awareness month! There's pink everywhere. Charity runs every weekend. And information about breast cancer in every facet of the media. Which is a huge change from 20 years ago when many people were too embarrassed to even talk about the disease. Since my mother is a breast cancer survivor, I've always been a huge supporter of this month and never really thought to question it. However, I recently read an article attacking one business's use of the breast cancer awareness campaign to increase its earnings profits. So I decided it was probably worth my while to look into the details behind this movement and see what impact it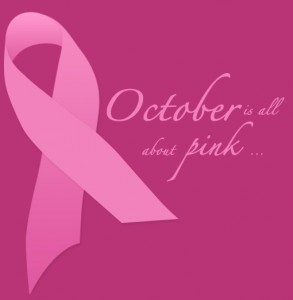 really has. And here's what I found out:
National breast cancer awareness month
was founded in 1985 as a partnership between the American Cancer Society and Imperial Chemistry Industries (a lead producer of anti-breast cancer drugs) to promote breast cancer awareness and mammography specifically as a method of early detection. Estee Lauder joined the movement in 1993 and created the pink ribbon that we all now associate with breast cancer awareness. Since then, the movement has become an international phenomenon and helps raise millions of dollars each year to help fund cancer research.
Clearly, this seems like an overall happy and positive situation. However, there have been reports of certain groups taking advantage of the popularity of this Think Pink movement. The NFL is one such example. If you watch an NFL games, you've noticed all the pink the players wear in the month of October. I mean some players get REALLY into it, which is of course entertaining. Is there anything better than grown men running around hitting each other while covered in pink? But the players aren't the only ones sporting pink attire. The owners have gotten in on the action too. They sell jerseys, hats, player paraphernalia, basically all the normal gear, but this time in pink. Great idea right? Unfortunately, only 5% of the proceeds from these sales will go to breast cancer awareness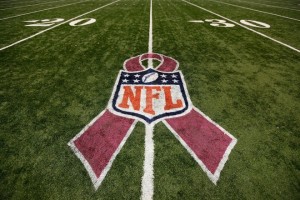 and research groups. The NFL KEEPS the rest of the money as profits. They're taking something good and altruistic and turning it into yet another money-making scheme.
But don't get too down yet. The movement really does seem to be working. Women feel more comfortable discussing the disease. People are more knowledgeable about how to give self exams. Which means they're catching the disease earlier so they can really fight. That, maybe more than anything, is what can save a woman's life. So all this awareness actually is having a positive impact on women's lives. And not even just women. Literally everyone these days gets involved with the movement. Men, women, children, you name. You even have celebrities traveling the world making speeches and spreading the message beyond the United States. So we have all this positive energy and effort going into this wonderful cause to help save women's lives.
Now we have to assess the entire situation. Should we be angry like some women are with the NFL? Should we not support their particular efforts in the breast cancer awareness campaign? Should our entire view of the movement be tainted by these businessmen? Does that mean we have to start questioning other businesses that get involved with the movement? I'm not sure what the right answer is. And  of course you're entitled to your own opinion on the matter. But I don't really think we should let this get us down. At the end of the day, I'm happy that we're spreading awareness and raising money (even if its not as much as it could or should be (I'm looking at your NFL owners). If even one woman's life is saved because of this campaign, then I think we can consider this a success.
We can all be change makers. Especially when it comes to spreading awareness. Even when people distort the process a bit to make a profit, we're still having a positive impact in people's lives. So enjoy this month. Honor the people who have been affected by this disease. And remember to Think Pink!