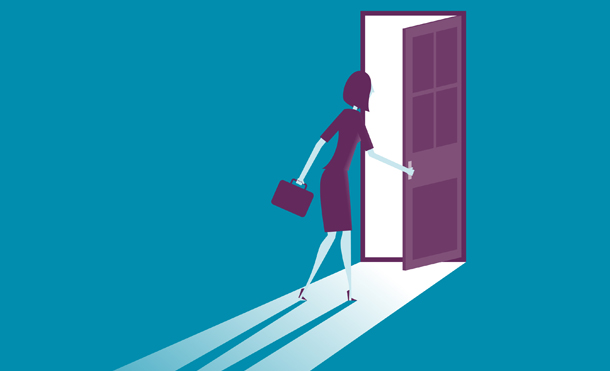 Earnestine Walker, the Vice President of Community Health and Inclusion at the American Heart Association's (AHA) Great Rivers Affiliate has over 15 years of experience in nonprofit, government, and university environments. During her feature on our Social Change Career Series, she offered advice about leadership skills, qualities that she values and looks for in job applicants, and what she has learned throughout her experience. This discussion reminded me how there is no such thing as failure; there are only learning experiences to help you grow and prepare you for future roles. When the job search becomes wearing, and you feel like giving up or feel as if you've failed, Earnestine's advice will remind you to stay positive, focused, and open to learning experiences. 
Leadership Skills
After being turned down when she applied to her dream job for not having enough experience, Earnestine worked hard to acquire the skills that were required of the positive and proved herself, eventually landing the position she originally wanted. Some may have viewed not getting the position originally as "failure", but she perceived it as an opportunity to learn and better prepare herself for it. She never gave up and always made it a priority to collaborate and learn from others who were "smarter than her". 
I should never, ever be the smartest person in the room. There are so many gifted, smart people who you need to be surrounded by who will help keep you level headed. I do understand what I bring, and I hope I have some worth, but there are other people who have talents and expertise that I don't. I worked with people who were smarter than me, I saw what they did and the I said, "aha! I can do that".
In regards to her position at AHA developing and implementing new programs, Earnestine values discipline, research skills, and balancing being both flexible/adaptable while practicing structure and strict compliance. Organizations have funders they are responsible for, so following through with expectations is crucial. She also emphasized the importance of not being IN the community you're working to develop for, but being OF the community. Get to know the community, play various roles, and remember that communities are "savvy". Don't assume you know best, but learn from the community and others and incorporate that into your program. That's the only way your program will be sustainable.

Where Should I Go From Here?
There are three main takeaways from Earnestine's career series that really resonated with me and that I am considering during my job search:
Don't be afraid to get your foot in the door. Sure, maybe you feel a bit overqualified for a position, but can you see yourself learning in this position, eventually preparing you for the one that you want? A lot of times organizations hire from within, so don't be too prideful- everyone has to start somewhere. Starting at the bottom prepares you for the top. Get in there, network, and connect and learn from people who are smarter than you! There is no such thing as failure.
Be able to tell your story in a way that appeals to the position and organization you are applying for. Learn how to identify your skills and get creative in understanding how they are transferrable to a new position. Earnestine shared an example of a veteran; "if you've done planning in the military, you can do planing at the AHA, it's all in the way you tell your story and skills. Even if the experience is not a perfect fit, make a case for yourself!"
If you get turned down, work harder, meet your goals, learn, and re-apply. Your career is a path, so don't get too focused or let down by just one stop.
Have you ever experienced a professional let down? How did you handle and grow from it? Share your story in the comments below.
If you haven't had a chance to watch Earnestine Walker's entire Career Series Session, I encourage you to take a peek. Her words will surly encourage you to use view your perceived set backs as stepping stones to your ultimate success.