Remember the last time you went to the pharmacy to pick up your prescription? You probably have seen signs in your local pharmacy offering flu shots or blood pressure tests. Now the next time you go into your local pharmacy, you may see signs advertising a new health service: free rapid HIV testing.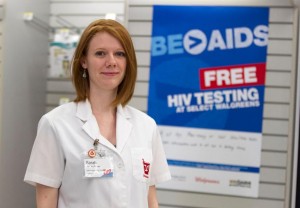 The Center of Disease Control has recently invested $1.2 million dollars in a new pilot program in association with local pharmacies and in store clinics. This pilot program will be run in over 24 cities and rural communities in the next few weeks. CDC has already started this pilot program in select Walgreens Pharmacies in Chicago, Washington D.C, and a clinic in Lithonia, Georgia. Pharmacists and staff will be trained on how to administer the test as well as learn some counseling techniques. This test will be a simple cheek swab test done in private room in the pharmacy with full confidentiality. The patient will find out results within twenty minutes. Also, if the test is positive, staff will direct the patient to other health care providers for a blood test to confirm the results. Next summer, CDC will then analyze the results and decide whether nationwide HIV testing in pharmacies and in store clinics should be implemented at a larger scale. I think that this program has great potential with exception of one issue.
HIV and AIDS has always been a controversial issue in the United States since the discovery of the disease in 1981. Many people do not get tested for many different reasons. Stigma is still one of the many reasons people today do not get HIV tested. Offering accessible testing in local pharmacies, I think is a great way for people that are afraid of stigma to overcome that fear. It is very confidential and discreet. For example, Walgreens has created a  simple test request card, which looks very similar to normal business card. Customers can simply get a test by just giving the clerk the card. Another positive factor is that it is very convenient because it is easily accessible. People do not need to get a doctor's appointment or travel far to get a test. Individuals can easily go their local pharmacy or in store clinic. There are many financial reasons why many people do not get tested. People who do not have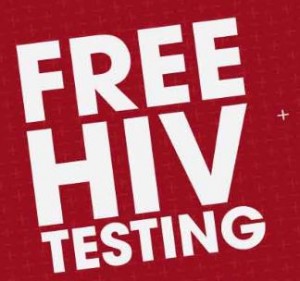 insurance or whose insurance does not cover HIV testing can get the test for free of charge. Since it is free, more people will get tested for virus. This program definitely does help makes HIV testing more widely accessible and inexpensive, which means more people will probably get tested than otherwise.
Even though this pilot program may help increase the number of people getting HIV tested, there is one negative aspect about this program. I think that learning that you are HIV positive is completely different than finding out that your blood pressure is a bit high. Local Pharmacists and staff may have received some counseling training, however I do not think that little training is suffice. The patient can become psychologically distressed when finding out that the test results and they can potentially hurt others and themselves. There is no psychological support that may be found at a doctor's office or the health department in small local settings. For example, pharmacists or staff should be able to go through a comprehensive and extensive counseling training made specifically for this program. The trainee could receive a special certificate at the end of the training that shows he or she has certified counseling training specifically for HIV testing.
I think that this pilot program is a great idea to make HIV testing more accessible to the general population. There are over 200,000 americans that are living with HIV but have no knowledge of it. Treatment is best when the virus is caught in its early stages. Since it is convenient, more people will get tested than usual. I just wished there was a stronger psychological support system also involved in the program. Despite that, this program has potential to be successful. HIV testing can really save lives and this is a great way to promote HIV testing.