MyMela's model of Social entrepreneurship: combining fair trade and micro finance.
I've previously written about the social and environmental responsibilities that we have as consumers. It is extremely important to know your products and their stories. As consumers, we have much more impact than what we understand.
As we enter the holiday season- where everyone is going shopping and buying so many things that it's even overbearing- it is important to keep this in mind. There are many ways in which you can make your shopping experience meaningful and be a responsible consumer. Look for companies that have socially responsible practices. I decided to do most of my holiday shopping at a social entrepreneurship company called MyMela. The company first got my attention because of the beautiful Indian handcrafts they offered. As I researched more about the company's strategy and model, I liked it even more.
MyMela is a social entrepreneurship company that sells products made by Indian artisans and that- in tandem- gives out loans to the artisans whom it buys the products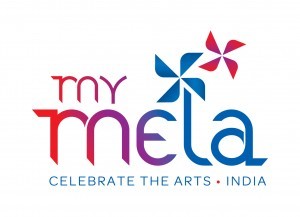 from. It's a really innovative form of fair trade and it really empowers the people it's trying to help.
MyMela mixes the notions of fair trade and of microfinance. It allows artisans' small businesses in India to have access to the U.S markets and receive fair prices for their work. This helps them support their families and create a reliable marketplace in the future. When you enter the MyMela online marketplace, you can help the artisans in two ways. Either you buy their products (fair trade part) or you make a loan (microfinance part). They've called their micro finance and fair trade model "IMAF" (Integrated Micro advance funding).
By buying the products consumers help support the traditions and the crafts of Indian artisans who live in poverty and whose businesses are constantly in the brink of disappearing because the decrease of interest of handicrafts.
The loans are really appealing for both lenders and borrowers. For the borrower, it is given at 0% interest rate. This increases the artisans' profits and it gives them more disposable income. It also benefits the lender (or the client) because for every loan he/she make, he/she gets back 10% in "MyMela credits". For example, if you loan 50 dollars, after 3 months you get 55 MyMela credits, which you can use to buy any of the products of the catalogue. I think it's a great marketing strategy that creates many incentives for lending and, consequently, the opportunity to help out an artisan group.
Personally, whenever I purchase something for a gift or for myself, I like to buy products that have special stories behind them, products I can connect too. Products that are handmade fascinate me and they always capture my attention. They represent a part of the life of the artisan who made it. What I love about MyMela is that it additionally offers the customer an opportunity to know more about the artisans. It helps bridge the gap between consumer and producer. If you enter the webpage, there are many videos showing how the artisans work and how you are helping them with your loan. Make this holiday season an opportunity to help someone.
In Hindi, "mela" means "festival" or "fair". It's a word that all the products capture very well with their vivid colors and their beautiful prints. You can buy jewelry; home décor (trays, table cloths, photo frames), hand woven pillows and bags, cashmere scarves, and I particularly love their sculptures and candle holders. There's something for anyone, it's a perfect place to look for gifts.
Organizations like MyMela are the ones to think about supporting this holiday season. MyMela is a good example of real social entrepreneurship: an enterprise that achieves to empower people and not just offer "band-aid" help. Plus, let's not forget that it brings us the hidden handcrafted treasures of India!
Julia Naime (@julianasah) is a research intern at the SISGI Group. She is a senior at New York University majoring in Economics. During her internship, she is researching rural and international development and environmental policies. To learn more about the SISGI Group, please visit www.sisgigroup.org.