It's almost time for the Olympics! And I, like my fellow blogger
Kristen
, CANNOT wait. I love the Olympics and everything that goes with it. The emotion. The national pride. The athletes. But with all the things I love there's one thing that I really don't. The Olympics, more than any other sporting event, highlight the still uneven playing field that women experience. With each example of progress we see in women's sports, there's always more steps we could be taking to reach equality. And the Olympics provide the perfect platform to do that on an international level. It can and should be used to make a difference, to bring about change.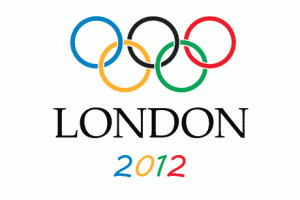 Unfortunately it rarely is and I think that's a problem.
Don't get me wrong, women's sports have come a long way in recent history. But when it comes down to it, female athletes are still treated differently than their male counterparts. Just look at what happened with
Japan
. The women flew to England in economy seating, while the men flew business class. Or look at the the women representing
Saudi Arabia
. They'll be the first female athletes from their country to compete in the Olympics. A huge step that everyone should be proud of and thankful for. But they're not the finalists and champions in their sport. They were the ones who were considered "suitable" by their government. I don't at all want to take anything away from the women who are representing their country at the Games. But I think it's a problem that female athletes from Saudi Arabia must be given special invitations and meet non-athletic criteria in order to compete.
Even the US isn't immune to these problems. I know we like to think we've placed women's sports on equal footing to men's and that other countries should copy us. But we haven't. And they shouldn't. Yes, we've made a lot of progress that we should be proud of. We're bringing more female than male athletes to these Games for the first time in history. And women's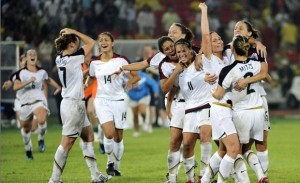 sports are gaining unprecedented popularity here. But we're still not where we need to be. We still under promote and under appreciate our female athletes. Did you know the first event of the Olympics is actually two days before the opening ceremony? No? That's because it's the opening round of women's soccer play and it hasn't been highly publicized. Do you think that would happen if it were the men instead of the women who had their first game that day? Yeah, me neither.
And what about the female athletes who work tirelessly at their sport so they can have the honor of representing their country. Take Sarah Robles for example. She's a professional weightlifter and literally the strongest woman in the United States, possibly the world. But until very recently, she was living on just $400 a month. She needed time to properly prepare for the Olympics, so she couldn't work normal hours like your average citizen. Of course, this is an issue that many Olympic athletes face. Most manage to support themselves in some way, typically using sponsorships to supplement their earnings. But even though she's one of the best female weightlifters in the world, Sarah JUST received her first sponsorship from Solve Media. Can you imagine a male athlete facing a similar problem? If he was one of the best at his sport, do you really think he would have ZERO advertising contracts? Not likely. But because Sarah is a woman, competes in a less mainstream sport, and doesn't fit into advertising's "feminine" mold, she hasn't been considered worthy of a contract.
Obviously, gender equality is a big issue to tackle. It's not something that can be achieved overnight. And it's not something that a small group of people can do on their own. But the Olympics are one of the most highly watched and respected sporting events in the world. So any actions considered acceptable at the Olympics inevitably receive a certain level of acceptability and validity. It's the ideal world stage to encourage equality for women and it needs to be utilized. In fact, I would go so far to say that everyone involved in the Games has a social responsibility to do their part in promoting equality. Athletes should demand a certain level of respect for each other. Viewers should make an effort to watch women's events as much as men. And poor treatment of athletes should never be ignored. Even though we can do little to forcibly change the actions of foreign governments, any kind of statement on our part sends a message to the rest of the world. If we are not willing to condone certain actions, then hopefully others will stop accepting them as well. The Olympics have shown us the problem and given us a platform to address it. All we have to do is have the courage to use it.