Khalil, a six year old in first grade, attends elementary school in Southeast D.C.  We just finished reading The Little Engine That Could, and began discussing what it means to overcome obstacles and believe in oneself.  Khalil is one of the sweetest kids I know, with overwhelming positivity and optimism for the future.  He always puts a smile on my face and encourages me that there is hope for him as he battles his way through the D.C. Public School system.  However, positive attitudes and curiosity for learning cannot alone predict his academic success. His future educational experience is likely to be filled with lack of resources, teacher firings, and potentially even a closing of his school.  When policy makers are pressured to make education reform, its kids like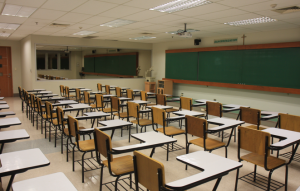 Khalil that should be on their minds.  A refocus on what is actually best for the kids of our school districts needs to take place.  A multidimensional strategy for education advancement should supplement a traditionally one-tracked academic approach.
Many children who struggle in school may also struggle with external factors such as poverty, family alcoholism and drug abuse, parent imprisonment, malnutrition, teenage pregnancy, and other issues including low-self esteem and mental health problems.  Government education policies are flawed in their focus on strict academics.   What happens in a child's life outside of the classroom is just has important to their education as what happens inside the classroom.  Could we begin to close the achievement gap by exploring solutions to areas of a child's life that have a direct effect on their ability to perform well in school?
In my story above, I was working with Khalil at a Community Night hosted at his school by the non-profit Turning the Page.  I've worked with Turning the Page for four years and through my experience with them and exposure to similar work by other non-profits, I have come to see a huge opportunity that needs to be taken advantage of.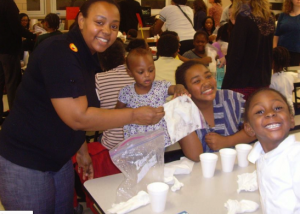 Turning the Page's mission is to build an educational community by linking parents, teachers, and schools.  At their Community Nights, students are mentored as their parents (and in some cases teachers and school leadership) participate in educational workshops.  Here, families are provided a space to communicate with one another about best practices for improving their child's academic achievements.  The workshops provide the parents skills to extend the student's educational experience beyond the classroom and encourage continuous learning throughout the day and year.
I feel like this is the direction education reform should be going.  Instead of focusing funding and policies on standardized test performance, we should begin to consider a more encompassing model for improving academic success.  Harsh punishments including teacher firing, loss of funding, and school shut-downs for failure to meet standardized test requirements lead to  "teaching to the test." Current education reform policies like "No Child Left Behind" and "Race to the Top" focus on the performance of teachers and schools in their ability to achieve certain scores.  There are merits behind such policies, and I am a firm believer in the value of an excellent and passionate teacher, however, the policies seem to stop here.  They focus on improving the end result instead of improving the process to get there.  If policy makers want to see improved test scores, they need to go back to the source of the problem, including the external factors outside of the classroom that cause a child to fall behind.
Here is where the role of non-profits is evident.  Although No Child Left Behind tackles the issues of drug abuse and violence, it is within the school's borders.  Violence at home, drug abuse of family members, and low economic means all affect a child's ability to perform at their best.  Because it is outside the school's jurisdiction, greater support should be given to non-profits who make it their mission to fix problems at home that could halt a child's educational potential before they ever reach a classroom.
Non-profits do not work against government policies, but instead often take a new and innovative approach to achieving certain requirements.  For example, Race to the Top stresses the importance of STEM curriculum (science, technology, engineering, and math), but how do we really improve our nation's performance in these subjects?  I believe it is through genuine interest and excitement of students.  This interest will not be garnered through strict test-taking preparation in the classroom.  Instead, it is encouragement of family and wider community (such as in extracurricular activities) that motivates a child to develop passions and interest.
At our last Community Night, after our workshops and mentoring, the families met together for a science experiment.  Making homemade ice cream using simple ingredients and some creative chemical reactions.  The parents that participated in Community Night received advice as to how to encourage excitement about science at home with their student.  I can assure you that students and parents, alike, definitely got excited about science when ice cream was involved!
Now, of course the work of non-profits outside of the classroom will never replace the value of work in classrooms, but, as the nation begins to recognize the growing need for education reform and the short-comings of a standardized test model, could we be more open to the role of non-profits and their ability to work on building a network of support for students and families beyond the classroom, leading toward academic success?
Tracey Shipman is a senior at the George Washington University studying public policy, economics, and peace studies.   As a Program and Research Intern for the SISGI Group, she researches environmental sustainability, education, and economic development.