When the earthquake struck Japan, the world was saddened by its catastrophic effects and many organizations, countries and even international bodies all rallied together to contribute to relief efforts.
In two of my earlier posts, Help or not Series 1 and Philips Livable Cities Award, I stressed the fact that corporations need to be more careful in selecting initiatives for corporate giving. I also highlighted a number of wonderful projects designed to encourage individuals, community groups and businesses to develop practical, achievable ideas to improve the health and well-being of people. But I left out one group, kids!
Today, I would like to talk about the Penny Harvest Run for Change and also the Global Relief Fund. Both events are scheduled to take place on April 30, 2011. The Penny Harvest Run for Change is an annual event in New York City in which students from across various schools participate in a 5k run/walk/rally. This year, the students intend to donate a percentage of all proceeds towards a special fund for Japan.
You might be wondering what is Penny Harvest? It is an initiative created by Common Cents, an educational organization that specializes in hands-on learning.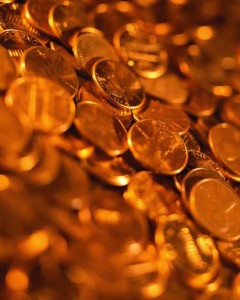 Every Fall, student leaders rally their entire school to collect pennies from neighbors. In the Winter, these students research community needs, debate causes, interview organizations, and work together to make grant decisions based on the pennies which they have collected. It is entirely up to the students to decide which organizations get the money and why.
According to the Founder and Executive Director, Teddy Gross, the basic idea is to show young people at a very early stage in life that they can make a difference and that they can achieve amazing things despite other challenges that they might encounter.
In order to aid the recovery in Japan, Common Cents established a Global Relief Fund to provide a platform for students to help, and invited students to dedicate 5% of the pennies they had raised towards Japan's Recovery. The Conference on Japan recovery will be held at Stuyvesant High School at 11AM, directly after the Penny Harvest Run for Change.
I believe this kind of initiative is commendable.  It provides early orientation for kids on the importance of giving and the fact that even a penny can make a difference. It also provides an avenue for humanitarian relief for disaster affected countries.
Do you know of similar initiative or programs?
Ufuoma Barbara Akpotaire is a Program and Research intern with the SISGI Group's Research Division. To learn more about the SISGI Group please visit www.sisgigroup.org