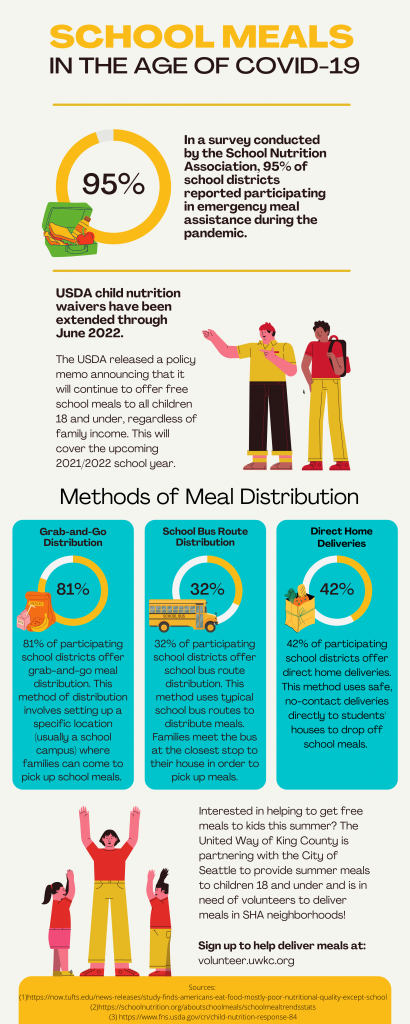 School closures at the beginning of the COVID-19 pandemic presented school districts with a unique dilemma: how to get school meals to children when they can't physically attend school. According to the USDA, schools were responsible for feeding over 29 million students each day before the pandemic, and studies have shown that many children receive their healthiest meals at school. In order to continue fulfilling this role in student's lives, school districts had to come up with various ways of meal distribution that maintained safety protocols such as social distancing. Three primary methods have been used to distribute meals during the pandemic: grab-and-go meal distribution, bus route distribution, and direct home deliveries. Through these methods, schools have been able to continue to serve students nutritious meals safely throughout the pandemic.
Because the pandemic dealt a major economic blow to many families, schools also needed to find a way to provide meals for students who were no longer able to afford regular school meal prices. Luckily, the USDA released a series of waivers at the beginning of the pandemic allowing access to free school meals for all children under 18 regardless of family income. This has been extended through the 2021/2022 school year to allow for a transitional period as students begin returning to in-person schooling.
Volunteer with the United Way of King County to help deliver meals! Sign up at volunteer.uwkc.org.