The Nonprofit Executive Leadership Academy Program is a year-long leadership program for female nonprofit executives that includes networking with other nonprofit professionals, access to training and professional development on executive skills in social change leadership, and a chance to receive strategic support and coaching. The SISGI Group is launching a new interview series on their website –  Take 5 With a NELA Fellow.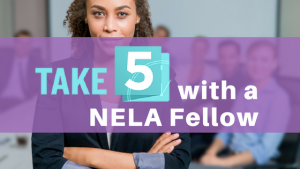 The Take 5 series will allow us to get a closer look at our NELA Fellows as they offer insight into their experiences as Nonprofit Executives. Want to hear even more about the career journey of our fellows? Join us for our Social Change Career Series where our fellows and other nonprofit leaders share their career path to executive leadership as well as what inspires them to create social change. Visit http://sisgigroup.org/careerseries to register.
The first participant in the series is Bethany Housman, Director of PromiseCorps Philadephia. Bethany is a 2017 Nonprofit Executive Leadership Academy Fellow, Cross-Fitting vegetarian and an avid New Orleans Saints fan. Bethany graduated from St. John's University with a B.A. in Communication Arts followed by a graduate degree in Sociology at St. John's and a graduate degree in Urban Education at Temple University.
After a short stint with Z100 radio station in her undergraduate years, she decided to continue her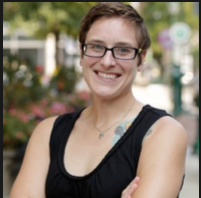 education in Sociology and work on issues affecting communities. She traveled to France, Germany, Panama, Canada and a variety of states for different projects. During the completion of her graduate degree she moved to New Orleans, Louisiana after a 3-week volunteer effort supporting disaster relief turned into her relocation. Bethany spent 2 years as the Program Director for City Year Louisiana, managing the New Orleans and Baton Rouge programs and eventually launched City Year New Orleans and continued as a Sr. Program Director. Bethany relocated to City Year Philadelphia in 2012 to be closer to her family. While working on her graduate degree at Temple she became an Operations Coordinator for a national charter organization and upon completion of her degree joined the Promise Corps team.
She can regularly be found in Roxborough, Philadelphia with her wife, their 2 cats (Senor Julio & Peyton Manning), retired greyhound (Luna) and mini-pitbull (Liberty)!
1. What is your leadership style?
My leadership style is most often described as direct. I've worked very hard in my career to also allow it to be described as supportive. Leading requires much more than just pointing towards a direction; there is a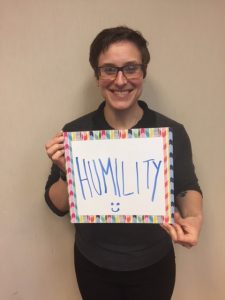 balance between pointing and getting others to also point with you — finding this balance is something I'll be working on for a long time.
I've learned over time that I am not an overthinker. I do not need to analyze stats or consider scenarios. I'm very comfortable taking responsibility for decisions I make but I've had to learn and develop that over time. I do like to warn my team about this aspect of my leadership, while I'm comfortable making quick decisions I do take the time to gain perspective from others when possible.
I need to work on some aspects of my leadership style. I overcommunicate, repeat myself and have reminders set to remind myself to set reminders. I also repeat myself.
---