In my previous post, I raised the issue of violence against women with disabilities. Research and statistics have helped to raise awareness in our society about domestic and gender-based violence. However, as I discussed previously, the link between violence and disability is still very under-researched, and the consequence is that many women with disabilities are not given access to the resources necessary to avoid potentially dangerous relationships. Women with disabilities (WWDs) are often limited by their disability or their environment, which may prevent them from recognizing abuse, protecting themselves, and seeking help. Fear and dependency (physical, financial, and/or emotional) are also common barriers. But if these can be overcome, the final hurdle is to access services that accommodate the needs of women with various types of disabilities, whether physical, cognitive, developmental, or psychiatric.
Women's shelters, health clinics, rape crisis centers, and police have the responsibility to not only make their services available to persons with disabilities (PWDs), but to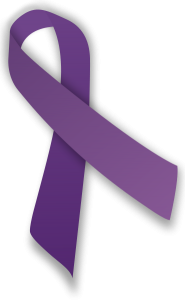 also implement policies to ensure that PWDs who need the services the most will be able to easily access them. The Baylor College of Medicine (BCM) conducted a survey of 598 battered women's programs in 2002, which showed that less than 1% of women who were served experienced a physical disability.
To this end, there are several guidelines (drawn from the Vera Institute of Justice, the Disabled Women's Network, and the BCM) which would increase accessibility, as well as improve relationships with disabled victims of violence:
Accessibility
Shelters for battered women should comply with ADA standards, including barrier-free access to all rooms, TDDs, and visual and auditory signals. Budgets should be created with this stipulation in mind.
Paperwork and educational pamphlets should be made available in alternate formats
All services offered should be integrated for WWDs, including support groups, hotlines, and counseling services
Sensitivity and Practical Training
Staff should be trained to communicate effectively with PWDs, taking physical and environmental barriers into account when offering assistance
Staff should be required to practice inclusive language in addition to basic etiquette, and be ready to accommodate with whatever means available
Police should determine and record instances where disability could have played a role in domestic violence cases
Public Outreach
Statistics about the prevalence of disability in domestic violence cases should be rigorously documented and made available to the public
Women and girls with disability should have full access to sex-education, information about violence, and available services
Women's shelters should offer courses that provide WWDs with self-defense and assertiveness skills
 Shelters should also reach out and cultivate meaningful relationships with disability-focused organizations
Some of these recommendations may seem intuitive, but the study by the BCM found that out of all the battered women's programs that were evaluated, only 35% offered disability awareness training, and only 16% conducted community presentations and training sessions to raise awareness of their services among WWDs. These grim statistics show that disability is still far from becoming a focus when addressing domestic violence.
Sarah Amin
 is a Program and Research Intern with the SISGI Group's Research Division focusing on Human Rights Advocacy and International Disability Rights. To learn more about the SISGI Group visit 
www.sisgigroup.org
.