"Our everyday life is someone else's adventure"

~ Greg Richards, Cultural Tourism: Global and Local Perspectives
This is the basic foundation for all tourist activities. People leave their homes to travel, and in the process, seek out the opportunity to see and experience life through the eyes of another. Some take that more seriously, working to participate in the most authentic experiences possible, while others are satisfied to just experience the staged activities, beaches, shopping and food of another locale. Regardless of the type of tourist experience, the tourism industry is an extremely powerful multi-billion dollar force in the global economy. "As the largest business sector in the world economy, the Travel and Tourism Industry is responsible for over 230 million jobs and over 10% of the gross domestic product worldwide" (The International Ecotourism Society, 2006, p. 1).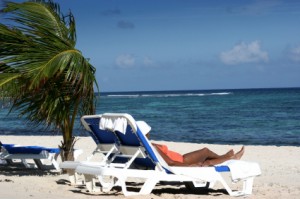 Tourism has been used as a model for economic development and cultural preservation around the world. It is seen as a way to bring foreign dollars into the local economy and as a way to create employment and monetary gains for the citizens of the destination. Unfortunately, tourism has not lived up to its promised benefits and often other foreign nations, and not the destination, benefit from the economic resources generated by tourists and tourism. "Although mass tourism was originally embraced by many countries as a 'smokeless' (nonpolluting) industry that could increase employment and gross national product, evidence quickly grew that its economic benefits were marginal and its social and environmental costs high" (Honey, 1999, p. 9). Continue reading