In 2014, Malala Yousafzai became the youngest person to receive the Nobel Peace Prize for her advocacy in education for girls in Pakistan and around the world. Xiuhtezcatl Roske-Martinez is the youth director of Earth Guardians and is at the frontline of climate change activism. Malala and Roske-Martinez are two of many youth activists who are changing the world.
Youth have always been at the center of social movements, and sometimes, leading the movements themselves. It was the high civic engagement of youth that recently resulted in the upending of political regimes in Egypt, North Africa, and other countries around the world. Youth leaders fueled the civil-rights movement, and today they are at the center of the Black Lives Matter movement, immigration reform, and LGBT+ rights. It is without a doubt, that youth are powerful agents of social change. Unfortunately, adults often ignore the role that youth play in shaping our world, and we tend to push them to the sidelines in conversations about policies and social reforms.
Why Youth Activism Matters?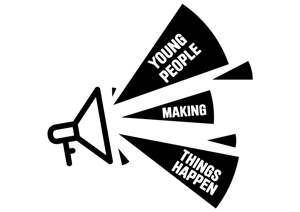 According to the United Nations, there are over 1.8 billion youth in the world; the largest youth population ever. With all the current world problems, imagine the impact that a group of 1.8 billion youth can have in global economic and social progress. We can't have politicians make all the decisions for us, and as cliche as it may sound, youth are our future. They are the leaders and experts of their own lives. The decisions we make today will impact their future, so it only seems fitting that we allow them to take charge in the decision-making process of enacting social change.
Youth are very aware of what is happening in their communities, and they have their own opinions on the changes that need to be done. Their voice should always be heard and considered because youth are an asset to their communities. Youth hold unique tools like using technology to generate change, being able to globally connect with both older and younger generations, and they view the world through a different lens that allow them to challenge corruption and injustice. The more that youth participate in civic engagement, the more they get to develop leadership skills and make healthier life choices that can collectively move us into a more socially just world.
Youth have consistently shown that they will not remain idle in the social issues that impact their lives. Youth are visionaries and they are passionate for social good. For this reason, it is essential that we recognize the powerful role they have in social movements, and learn how to empower youth to become the leaders of our changing world. As Malala said in regard to the youth, "Let us stand up for our rights, and let us fight. Let us make our future now, and let us make our dreams tomorrow's reality".
Ready to Learn More?
On August 9th, 2017, APYDCON will be wrapping up its last day of workshops center around the top of Youth Activism and Social Change. The first event of the day will be a Q&A panel with experts Jessica Taft, Associate Professor of Latin American and Latino Studies at the University of California Santa Cruz, and Ron Gochez, a South Central Los Angeles community organizer and LAUSD teacher. The day will end with a presentation by Kathy Abarca, Director of Racially Just Utah. The panel and presentation will address how youth engage in social movements and how they enact social change, as well as the best practices for engaging youth in activism.
If you want to increase your awareness of the role of youth have in activism, and learn how you can support their leadership development, register to be a part of this unique virtual experience for FREE at sisgigroup.org/apydcon2017.